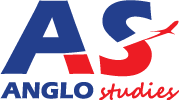 TEACHERS TRAVEL FREE in our 5×1 programme
All teachers can share an educational experience with their students abroad. The 5×1 programm enables a teacher to accompany his/her group of 5 students without worrying about the expenses. 5 paying students: 1 teacher free of charge.
CELTA (Cambridge in English Language Teaching to Adults)
The CELTA Qualification is the essential qualification for native English Teachers entering the English Language Teaching profession. The course does not assume any previous teaching experience. The scheme is administered by the University of Cambridge Examinations which ensures that the regulations and fundamental aims of the scheme are implemented.
The CELTA course covers the basic principles of teaching vocabulary, grammar, phonology, speaking, listening, reading and writing, as well as how to correct students' errors and how to manage the class. Of course, you will learn many other things, but these are the basic areas of language teaching
We offer teacher training courses in England designed to develop the knowledge and teaching skills of people who teach English to secondary and adult learners, and also people who are interested in teaching as a career.